Saturday 11 May 2013

Raising Cane's River Center Arena
Disney On Ice: Rockin' Ever After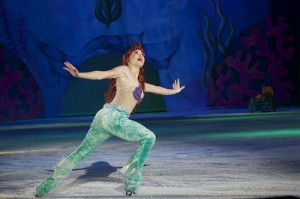 See a new twist on stories and fairy tales people have loved for so long. Watch Disney characters come to life in an exciting adventure on ice as the famous princesses of Disney – Ariel, Rapunzel, Belle, Merida and other lovable characters sing and dance, glide and swing in comical segments up to tales of show stopping presentations in one great show that is Disney on Ice: Rockin' Ever After.
 Happening at the Baton Rouge River Center, it could never be any better than this so come and bring the whole family and enjoy lots of fun. Reserve your tickets now so you can sit back and relax in the knowledge that come the day, you will be there to enjoy every minute of it.
Image courtesy of stevesoy licensed under Creative Commons ShareAlike 2.0.