Saturday 11 May 2013

Raising Cane's River Center Performing Arts Theater
Disney On Ice: Rockin' Ever After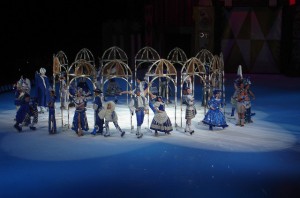 Get ready to rock with Disney's most loved characters as they come to life in a magical sense like no other. See them in a musical show that highlights their skills on ice as they feature the stories we have loved all these years plus music and tunes from across the kingdom that is the Disney world.
Witness the wit and charm of Merida of Brave, the sharp-shooting damsel and the rest of the beautiful princesses of Disney in their colorful costumes that will make the show even more jaw-dropping fantastic! Book your tickets in advance as this will surely be a super hit just like the rest of any Disney show.
Image courtesy of olivierb licensed under Creative Commons ShareAlike 2.0.