| | |
| --- | --- |
| Sunday 12 May 2013 | |
Disney On Ice: Rockin' Ever After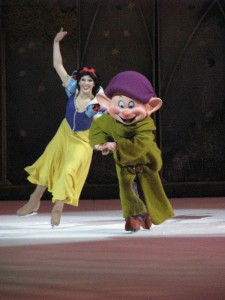 Experience show-stopping performances from Disney's most loved characters like Sebastian, Flynn, Rapunzel, Belle, Merida and many more when they perform live and on ice at that! See how hoodlums can become harmless in a presentation only that Disney can when they are visited by the spirited Rapunzel together with her loyal ally Flynn. Together, they will show what fun it is to be united and free. But that is not enough because there is the performance coming from within the walls of the Beast's enchanted castle where he hides Belle, away from her loved ones.
All this and more in Disney's Rockin' Ever After, a show that will get you moving to your feet when the whole production comes to Baton Rouge River Center.
Image courtesy of rbglasson licensed under Creative Commons ShareAlike 2.0.