Saturday 16 February 2013

Raising Cane's River Center Arena
KC and the Sunshine Band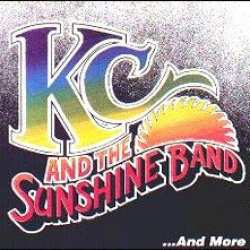 This is certainly going to be a night everyone will remember as the legendary KC & The Sunshine Band performs at the River Center. Hear the timeless classics from the maker of famous dance songs like "That's the Way (I Like It)",  "Give It Up" or "Shake Your Booty" to name a few. This group who introduced disco funk like no other is sure to make you move and groove and sing along to their music and songs.
Thanks to Harry Wayne Casey, the great man who discovered the group, people have enjoyed years of wonderful KC and the Sunshine Band music. Now it is Baton Rouge's chance to enjoy the very same kind of music that has made the group among the most popular, well-loved singing sensation.
Everybody up on your feet because it is time to "Get Down Tonight" with KC & the Sunshine Band!