Wednesday 02 January 2013

Raising Cane's River Center Arena
West Side Story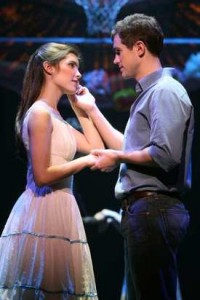 The adaptation of the famous star-crossed lovers, Tony and Maria, The West Side Story is a musical presentation you would not want to miss this December at the Baton Rouge River Center.
Watch and become a part of the struggles of Tony and Maria as they try to survive feuding families that turned into warring gangs in New York, Riff's the Jets and Bernardo's the Sharks.  Nominated four times for a Tony Award, this big time musical event depicts the tragedies two lovers go through and how they try their might to stop the violence that could be their doom.
Struggle to exist in a violent world with Tony and Maria in this offering and see how the story will unfold for these two lovers come January 2.